Kids Layered Haircuts Biography
Source(google.com.pk)
How to Style:
1. Start with clean dry hair and part to the side.
2. Section up most of your hair so a small area of hair by the neck is dropped down.
3. Use 1 ½" curling iron or slightly larger to just grab and flip out the tips of the hair.
4. Continue dropping down hair sections and repeat the process of flipping out the ends.
5. When hair is completely flipped grab a small one-inch by one-inch section of hair up at the part line and braid it down. Secure with a clear elastic tie.
6. Add one or two more braids if you wish and accessorize as you please.
Best Face Shapes and Hair Type:
The side part and longer layers make this a great option for all face shapes. Curlier haired girls will have a harder time recreating this look on their own but straight to wavy texture would work wonderfully with any thickness.
Recommended Products:
Use a light hold hairspray like Fekkai Sheer Hold Hair Spray. It has a featherweight feel and also helps to add some shine.
Tips:
Some moms will say no to coloring for girls who are so young. But if you have a relentless asking child – highlights are a great way to compromise. Keep the color just a few shades lighter for nice natural look that will make you both happy.
This cute simple hairstyle, two braided pigtails, is timeless and perfect for girls with hair past their shoulders. Having the hair parted on the side keeps it a little more fresh as well as the fun color coordinating accessories. Make your daughter run down a hill and you'll feel like The Little House on the Prairie in no time!
1. Start with clean dry hair and part it to side at a diagonal toward the center of the head.
2. When your part reaches the back of the head pull the part straight down and secure both sections with a hair tie.
3. Drop down of the sections and divide it into three chunks of hair and braid.
4. Secure the braid with an elastic at the bottom and repeat the braid on the opposite section.
Best Face Shapes and Hair Type:
This hairstyle is great for all face shapes and the side part makes it great for pear shaped faces. All hair types and textures can achieve this adorable style as long as their hair is long enough.
Recommended Products:
You don't need a ton of product for this hairstyle but if you want to add some hold you could spray it with something kid friendly like Zoo on Yoo Happy Hippo Kid's Hairspray.
Tips:
For another look follow the same steps and then use bobby pins to wrap braids up into a bun and secure. Cute!
Kids Layered Haircuts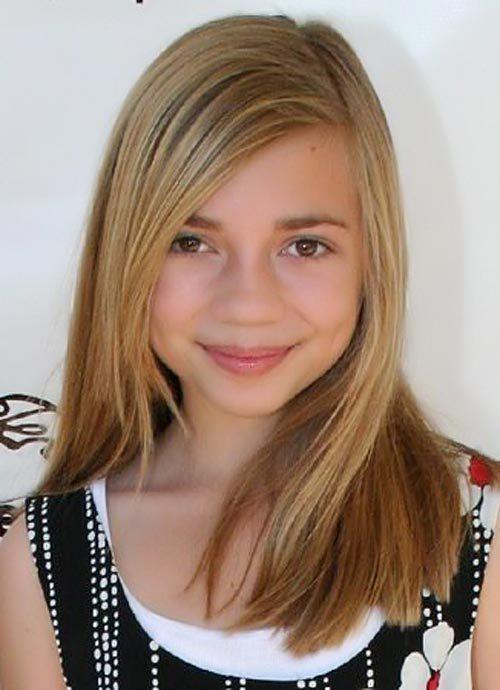 Kids Layered Haircuts
Kids Layered Haircuts
Kids Layered Haircuts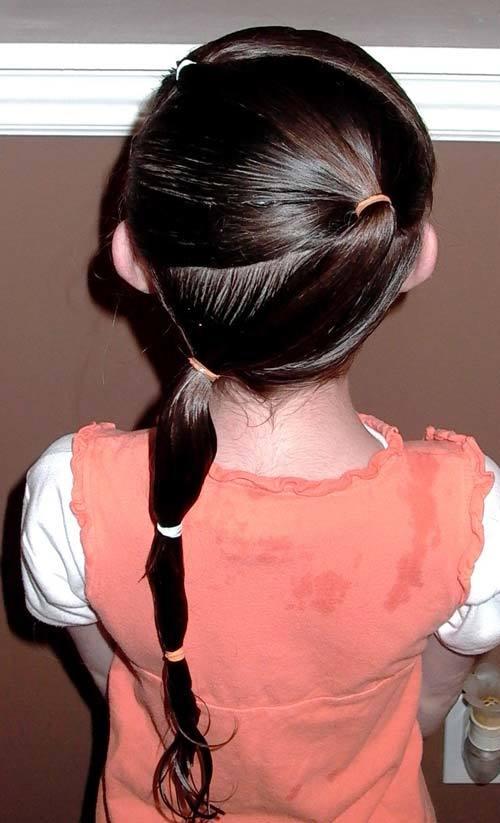 Kids Layered Haircuts
Kids Layered Haircuts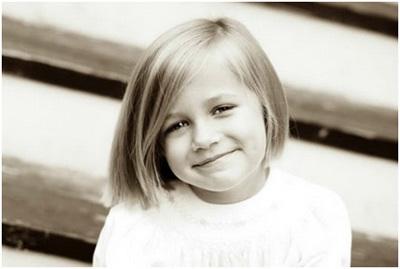 Kids Layered Haircuts
Kids Layered Haircuts
Kids Layered Haircuts
Kids Layered Haircuts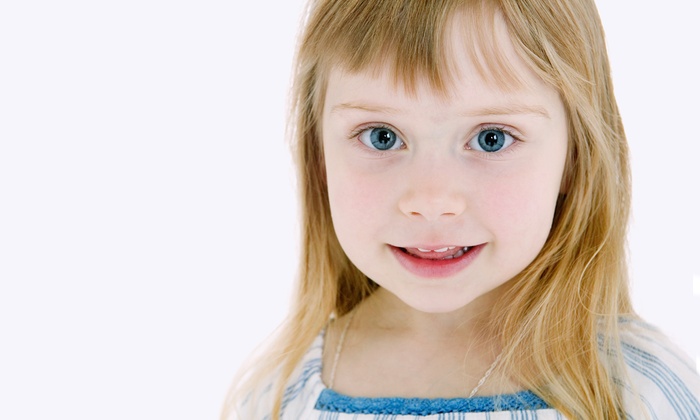 Kids Layered Haircuts